Cabinets & seats
make your home complete with small great furnishings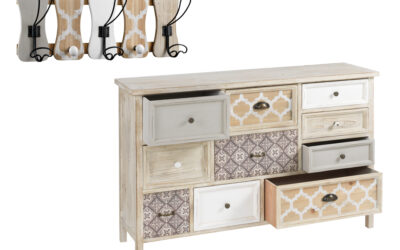 "Marrakech" cabinet with 10 drawers and hanger with hooks in wood. Size hanger O1653: 55,5X9X20 h. cm. Size cabinet O1657: 120X34X81 h. cm.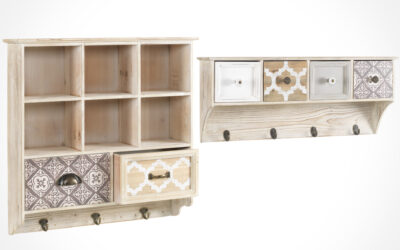 "Marrakech" wooden shelves to hang with drawers and hangers. Size O1653: 67x16x28 h. cm. Size O1654: 60x15,5x60 h. cm.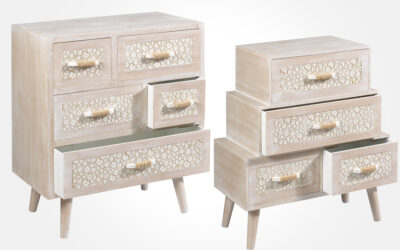 Cabinets in bleached wood of the "Vintage" line, with 5 and 4 drawers and floral pattern on the front of the drawer. Size O1579 (5 drawers cabinet): 60x33x72,5 h cm. Size O1578 (4 drawers cabinet): 60x30,5x70,5 h cm.